Meet a Freshman Studies Student
We sat down for a Q&A with Ole Miss Freshman Studies student, Charlotte Palmer, to find out more about her experience as a UM student.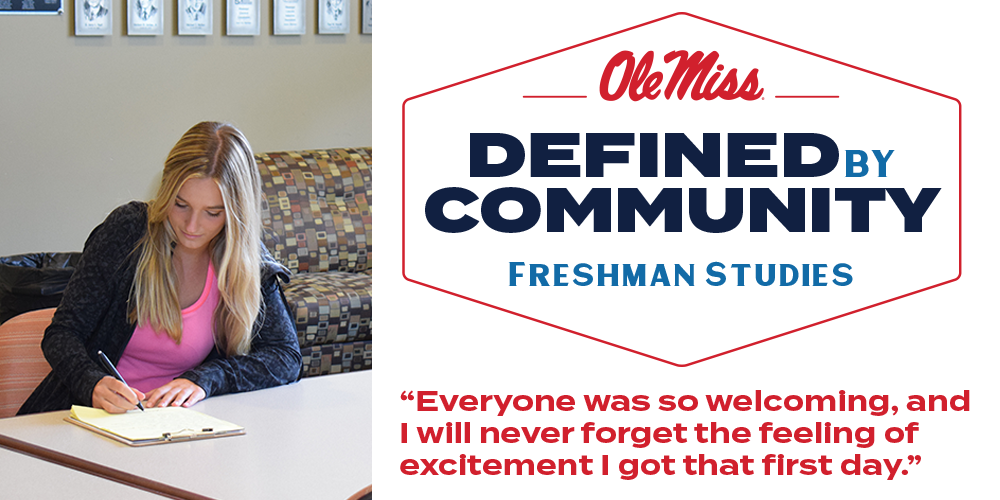 Why did you choose Ole Miss?
I went to visit my junior year of high school and fell in love with it. The community was unbeatable. Everyone was so welcoming, and I will never forget the feeling of excitement I got that first day. I knew this university would help me achieve my goals in life.
How did you choose your major?
I came into the University a pre-nursing student, but when I got to Orientation, I knew I wanted my life to look different. During orientation I switched to Freshman Studies because I wanted to try all my options before picking a major. After taking some introductory classes in different fields, I realized that I was in love with psychology.
What advice would you give to a freshman looking for a major?
The best advice I can give to a freshman is to really reach out to your teachers because they are there and really passionate about what they are teaching. They can help you find your passions and what you are interested in.
What's your favorite study spot on campus?
The Grove (of course)! I love running into people I know, whether it's other students I met in the classroom, someone I know through a mutual organization, or simply a faculty member who cares.
What's your dream job?
My dream job is an occupational therapist. It is like a physical therapist that focuses on helping people do everyday tasks like brushing their teeth.